17 Mar

Broken Arrow Catering | Stu B Que Catering Broken Arrow, OK
Broken Arrow Catering by Stu-B-Que
Contact Stu-B-Que for your Broken Arrow Catering Event Today!
No mater what part of Broken Arrow you are in our team will come to you.  Call us here at Stu B Que Broken Arrow Catering today and let us create a custom menu for your event.
If you are in the Broken Arrow area and you're in need of great Catering call Stu-B-Que today.  Our highly trained Broken Arrow catering team will come to your location and offer the food that's made us famous.  Whether your in the mood for BBQ or one of our many other specialties we'll create a custom menu that's great for your event.
Whether your event is formal or casual our team is up to the occasion. Broken Arrow has a variety of event venues. Our team will work with your Broken Arrow event venue to create an unforgettable occasion for all involved.
When looking for a Broken Arrow caterer for you next event delicious affordable food with service that is unmatched will set your event apart from the rest. Our focus on high quality food and great customer service is what makes Stu-B-Que unique. Our approach allows you to find the menu items that are right for you and you event.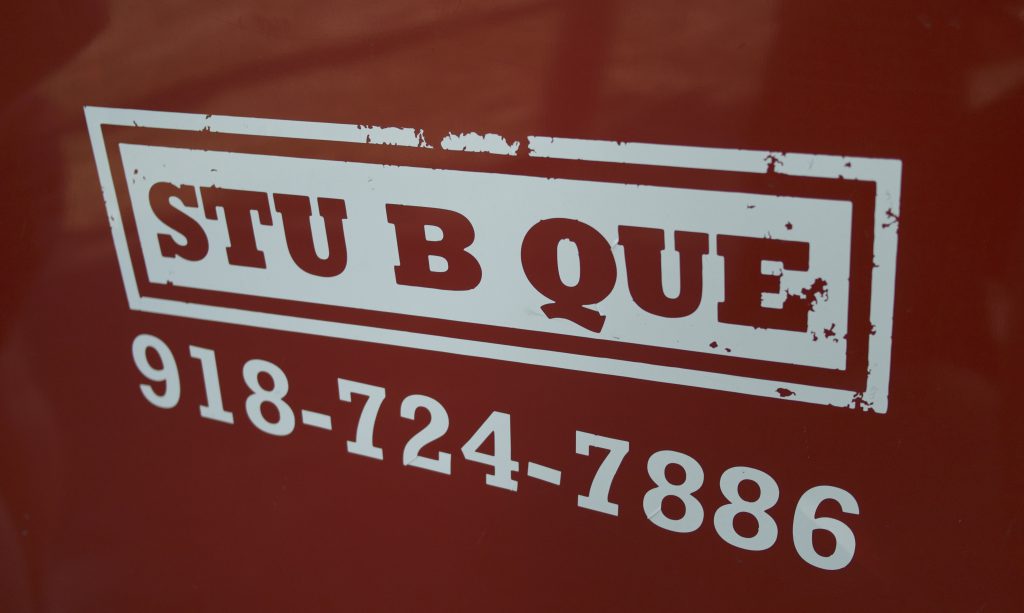 Stu-B-Que Locally Owned and Operated

Stu-B-Que is a locally owned Broken Arrow catering team. We are from Broken Arrow and are here to assist at your local event. Every Broken Arrow catering event has unique needs. Our local team will work hard to meet the needs of your catering event. When working with a local Broken Arrow caterer you can rest easy knowing that our team is close and not managed by a large corporation that won't focus on your catering needs.
What's Your Broken Arrow Catering Budget?
We will allow you to customize and find a catering menu that is perfect for your event and your budget. It's difficult to find a menu that is the perfect fit but when you have the variety of choices that we offer you will find just the right match for your event. Our team will keep you Broken Arrow catering order within the budget but the right mix of flavor and food for you hungry guests. We service the Broken Arrow area and work hard to meet the needs of corporate and personal events.
Where is Your Broken Arrow Catering Venue?
With various venues in Broken Arrow to host your event our team has worked with several event venues.
Broken Arrow Rose District
South Broken Arrow
Bass Pro Shopping District
East Broken Arrow (Near the Broken Arrow High School)
West Broken Arrow Near 71st and Garnett Area
No mater what part of Broken Arrow your event is in we will come to you.  Our team will work with your event center to make the cater seamless for all.