24 Jul

Tulsa Bachelorette Party Caterer | Stu B Que
Tulsa Bachelorette Party Caterer
It is your bachelorette party, your final celebration before you dawn your dress and veil and walk the isle. This event you will remember for the rest of your life. And trust us, you do not want to remember it as the party that you went hungry, or were forced to eat mediocre food. Stu B Que is the premier catering service, who provides such services as a Tulsa Bachelorette Party Caterer.
Tulsa Bachelorette Party Caterer Service
When you hire Stu B Que to be your Tulsa Bachelorette Party Caterer, we will provide you with the best service you have ever seen. We will work diligently, alongside you, to help you build your menu. No matter your budget, we can get the job done.
After putting together your menu, we will head back to our in-house kitchens and prepare your delicious meal. Once the bachelorette party has arrived, we will pack up your freshly prepared food, head over to your desired location and get everything prepared for your arrival. Not only do we take pride in our food, but in the manner of which we serve it.
Once the party has reached its end, we will also provide you with a quick and efficient clean up. All you need to worry about is having fun and making lasting memories. The food, service and cleanup are all on us!
Our Menu
Stu B Que's menu for bachelorette parties can consist of any of our food options. We provide entrées, sides, and cobblers for dessert. All or catering menus include bread or buns, BBQ Sauce, pickles, onions, plates, napkins, plastic-ware and serving utensils.
As for your entrée choices, Stu B Que offers the following: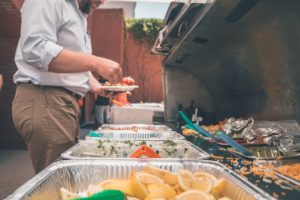 Pot Roast Combo's
Steak Combo's
Fajitas Combo's
Chili Combo's
Seafood Combo's
Italian Combo's
Holiday Combo's
For morning events, we offer these food items:
Biscuits and Gravy
Eggs
Bacon
Sausage
Burritos
Pancakes
French Toast
Cheesy Taters
and So Much More
When it comes to our delicious sides, here is what we have to offer: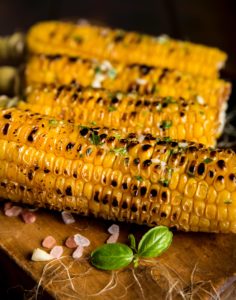 Stu B Que Beans
Green Beans
Cheezy Taters
Potato Salad
Coleslaw
Mashed Potatoes and Gravy
Corn on the Cob
Mixed Vegetables
Pasta Salad
And, for an additional price, we also offer these sides:
Fried Okra (plus .25)
Wild Rice (plus .25)
Baked Potato (plus .75)
Loaded Taters (plus .75)
Caesar Salad (plus .50)
Side Salad (plus .50)
Others also Available
And for everyone's favorite part of the meal, we have dessert cobblers! These cobblers are $1.50 per person and come in the following flavors:
Peach
Blackberry
Cherry
Apple
And Strawberry
As you can tell, Stu B Que offers a variety of food options to meet your needs. This is why we have become the premier Tulsa Bachelorette Party Caterer.
Contact the Tulsa Bachelorette Party Caterer
Stu B Que is located in Broken Arrow, but services the entire Tulsa County. If you choose to hire Stu B Que as your Tulsa Bachelorette Party Caterer, you can contact us via our website contact page, or you can give us a call or email, whichever is easiest for you!
Phone Number: (918) 724-7886
Email: [email protected]